Understanding the role of technology in employee engagement – An interview with Steve Heckert, Devo Technology
We caught up with people expert Steve Heckert, Senior Vice President – People, at Devo Technology, to gather some insights into what it takes to create a successful employee engagement strategy.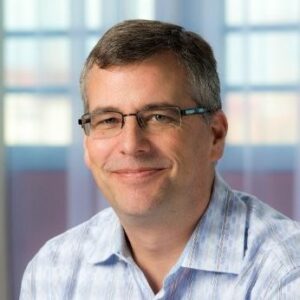 Steve has spent over 26 years working with businesses of all sizes to implement end-to-end strategies including everything from talent acquisition to leadership mentoring. Devo Technology is a cloud-native logging and security analytics platform, helping businesses to make better use of their data. 
How would you describe the make-up of your workforce and what is the typical level of staff retention?
We've always believed that true innovation is going to be found within our people, so Devo is made up of a diverse and dynamic workforce. Our headcount is just over 400 with around 60% based in EMEA, just under 40% in North America, and some people also in APAC. Almost half of our staff are in engineering roles.  
We're a flexible employer and even before covid-19 struck we had 49% of the workforce already working remotely, although this figure has since increased to 85%. 
We perform relatively well in terms of employee retention against our peers, but this is an area we are always focused on improving and monitor closely. 
What channels of employee communication do you find work best?
Higher touch, more personalised communications work best, such as one-to-one and smaller group discussions but these methods also tend to be the most time intensive, which puts some limitations on just how often you can deliver them. As a result they are commonly left at the discretion of managers. Individual teams and departments will have regular meetings to keep on top of projects, of course, and we make sure that important company updates are delivered via quarterly all-hands calls.
We use a tool called CultureAmp to gather employee feedback, both through a bi-annual engagement survey plus ad hoc surveys if required. Slack is the popular tool for day-to-day conversations with channels set up to cover all-company down to individual departments, project teams and then areas of interest. And we use another tool called Confluence for information sharing relating to specific projects.
How do you distinguish between functional and administrative communications to those that are intended to build company culture?
In most of our communications our intention is to build company culture and employee engagement, but as in any business I don't think we always hit the mark. Our way of trying to achieve this, however, is to always connect back to our company values: Be Bold, Be Humble, Be Inventive, Be an Ally.  
Employee engagement is something that starts from the interview stage and continues throughout their career progression. Could you describe some key points along this journey in terms of adopting the best engagement strategies?
In the interview process it's essential to provide all candidates with a consistent experience, not only to create a fair playing field but also that can be better tracked and analysed. We're currently investing in Clovers, a video interviewing tool that connects with our applicant tracking system to bring all candidate information together. This will work alongside our current candidate surveys that help us monitor and reflect on our own interview process. 
Onboarding is an area Devo is currently refreshing after trying to adapt during the pandemic. Previously we would send all new hires to Madrid for a week of company values and product training as well as team building. We've had to translate that experience fully online over the pandemic and it's just not the same, so we're looking at ways of improving the online portion of our onboarding. 
We've implemented a couple of different solutions that are for onward learning and development. For example, Juno Journey is a professional development platform to accompany employees as they learn skills that are both specific to their role or in other areas of interest, combining a mix of paid, free or user-generated content. We've also been using Betterworks to try and track and monitor company, departmental and individual goal setting. 
In terms of rewards and recognition, we run that with a tool called Bucketlist. We're able to link rewards back to our company values and we also make sure that we publicise the recognition not just on that tool but through wider company communications, including a dedicated #rewards slack channel. This programme has been a real success, with monthly participation above 70%. 
What would you say are the three biggest challenges in delivering effective employee engagement initiatives?
There's way too much noise. As you can see, we're also guilty of using too many different communications platforms. While this is great for variety, when there are too many touchpoints people will start tuning some of them out, if not all. Employees want more communication, but the trick is to find two or three approaches that are super impactful and then drop the rest. 
Employees want more communication, but the trick is to find two or three approaches that are super impactful and then drop the rest.
Some of the tools are complex with lots of features, which can be overwhelming. We've really needed to communicate and train some of them to death. In such cases, while the benefits are certainly appealing, implementation for more complex tools might take 12 to 18 months before you start seeing the intended progress, which is a long time to wait. 
What role do you see technology playing in employee engagement both today and in the future?
It is only through technology that we'll be able to implement high touch, personalised communication methods that aren't too labour intensive or laborious to implement and administer. Doing more with more people in this arena, like most subjects, just doesn't scale. Technology will need to be the answer, but it needs to be ubiquitous, simple, interesting, relevant, and timely.