Workplace communication made simple.
Better communication, empowered employees, a healthier and happier workplace.
What is Engage4?
In short: a lot of things. It's about communications, engaging, wellbeing and much more. But the one thing that really unites what it stands for is promoting better, simpler ways to communicate in the workplace. All provided in an easy to use mobile app.
What are the key features?
Here are just a few of the tools Engage4 puts at your fingertips. Each one does its own unique job.
Exclusive wellbeing content

Polls & surveys

Community news & groups

Check-in pulse

Employee recognition

Micro-learning

Challenge tracker

Knowledgebase

Add a notice with video

Create your own dashboard
How Engage4 works
Get started in just 3 steps.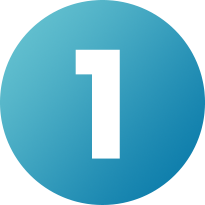 Sign up for a free trial
Regardless of the size or ambition of your organisation, we'll get you started with a free trial.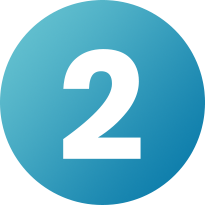 Get your employees communicating
We'll help you onboard your employees and train your super users so you can get the best out of the platform.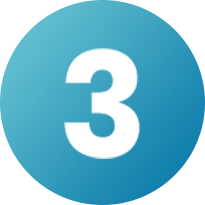 See the results!
Use the dashboard to see your employees' wellbeing improve, and track their engagement with the platform.
What out clients say
The wellbeing of our people is a key focus for us and engage4 has enabled us to connect our people to bite-sized content that has been so helpful to them in managing their mental, physical and emotional health. The opportunity for social connection is fantastic, especially across a dispersed global team, giving people an easy way to keep in touch with one another.
Yvonne McPhee, Employee Engagement & CSR Manager

One of our main goals with the app was to see if we could breakdown the silos that had existed within departments and between hotels. Engage4 enabled the creation of groups centred around topics of interest rather than departments or hotels which resulted in employees from different locations engaging and interacting with each other more than ever before.
Simon Davis, Group Operations Director

Engage4 is a great tool in the making! It's user friendly, easy to implement and very intuitive. It's currently limited on features for a large company but there seems to be loads in the pipeline. I personally like the pulse check functionality to monitor our people's health.
Ben Fisher, Employee Engagement Manager, Engage4 trialist

FAQs
I'm having trouble logging in with the magic link. What do I do?

The Magic Link email will be sent to the email address you're using. Your Engage4 ID and the email must be opened on the same device – phone or laptop – on which you are using the app.
If you're using a work email address as your ID but have downloaded the app to your own phone and do not have work email on that phone you can still use the Magic link email – simply forward from your work email to your personal email on your phone and the link will take you into the app.
Magic Links expire after 5 minutes so you will get an error if you wait longer before trying to use.
On some android devices you may see the below error. If restarting your device doesn't resolve the issue you may need to update your default settings. To do this please go into device settings> Apps> Engage4 and scroll down to "Set as default" and change this to "always ask". This error occurs when you have previously clicked on a link from an email and selected an app to open that link with (setting the app in question as your default ,which for most users will be an internet browser).

Once you have updated the settings (if this takes longer than 5 minutes please request a new magic link) go back to your emails click on the link. This time you should be prompted to select the app you would like to open the link from and Engage4 should be one of the options. Please select Engage4.

How does Engage4 use my data?

All your notices, comments, likes and High-5s are only visible to colleagues who are also using the app.
Your individual poll, check-in pulse and micro-learning responses are not visible to anyone but you.

Check-in pulse and general usage statistics are available to your organisation in aggregated and anonymised form.
Can I log in with a password instead of the magic link?

If you would prefer to login with a password, please contact one of your system administrators who can set you up with a password login.

What browsers and operating systems work with Engage4?

Engage4 is compatible with the most recent major versions of iOS and Android (and also the two preceding major versions of each). If you experience any difficulties, please check the OS version on your phone. Engage4 is compatible with the latest and (latest -1) versions of Edge, Firefox, Chrome, Safari & Internet Explorer 11.
Start engaging your employees today.